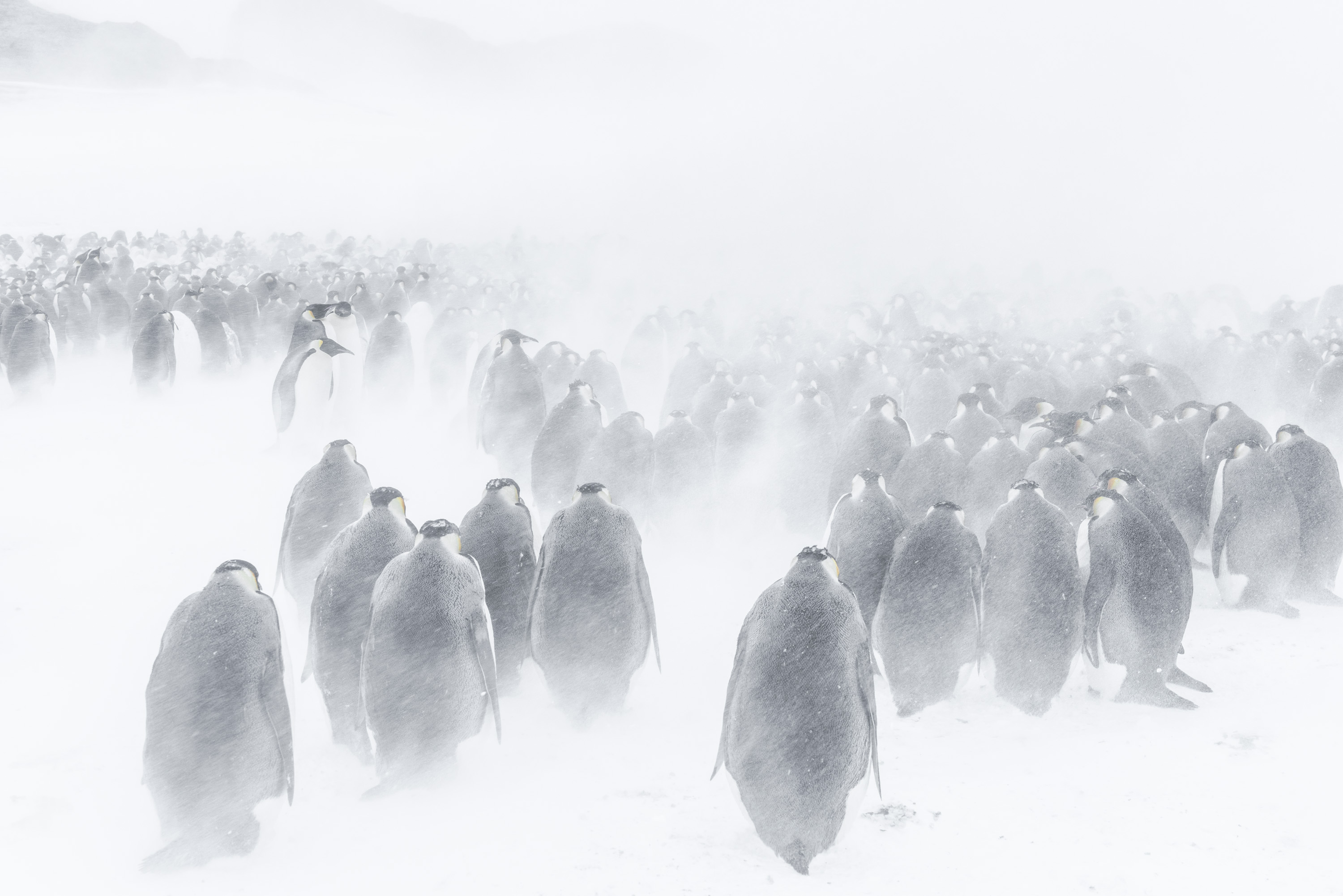 Experience enhances knowledge
Ten years after "La Marche de l'Empereur", Luc Jacquet returns to Antarctica. With him, a film crew will spend 45 days capturing the extraordinary terrestrial and underwater biodiversity of the white continent.
''

The ambition to immerse the spectator in a spectacular scenography
This trip gave birth to an immersive exhibition: Antarctica at the Musée des Confluences (Lyon). A unique technical context with the ambition to immerse the spectator in a spectacular scenography. In this design team, we were in charge of staging the very important sound part for Luc Jacquet in his apprehension of Antarctica.
Antarctica, more than an exhibition...
It is an immersion in the heart of Luc Jacquet's expedition that is proposed to the public. The idea of the Confluence Museum was to allow the public to physically penetrate the beauty of this oasis of ice.
From the cloakroom, sheltered from the gusts of wind that can be heard in the room, we discover the equipment used by the members of the expedition to adapt to the elements. We are invited to dive alongside seals and Emperor Penguins in the depths of the Southern Ocean. We immerse ourselves under the ice in the company of the divers thanks to a cinematographic sound spatialization as well as the beauty of the images.
''

A magnificent scenography
A corridor with bluish reflections from which emanate underwater sounds (bubbles, water movements), the cries of Weddel seals and the astonishing crackling of the ice pack surround us and make us discover the teeming life of the Antarctic. You can feel the depths thanks to sound curtains specially designed for the exhibition. These devices allow us to pass our heads through the holes in a wall to find ourselves at the heart of a fairy-tale, colourful universe, reminiscent of the coral reefs of the warm seas.
A unique immersive device for a museum
We set foot on the ice floe. Surrounded at 360 degrees by giant screens and a unique technical device :
4 screens with a 10-metre base.
8 biosonic audio systems of more than 2 metres each.
''

To defend Antarctica, experience is as important as knowledge
The ground vibrates to the sound of penguin cries which reach us from all sides of this artificial ice floe built in the heart of a Lyon museum. This exceptional scenography brings the ice floe into the museum and makes the public feel the need to defend Antarctica, and for this, the lived experience does as much as the knowledge.
EN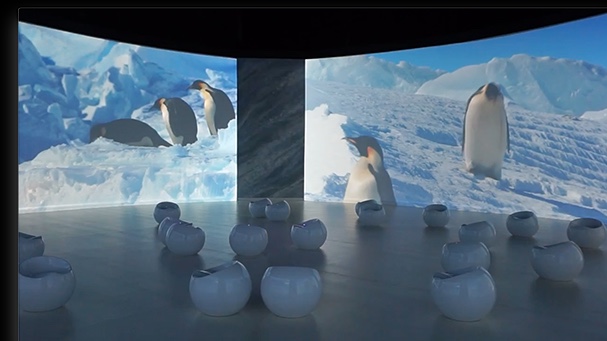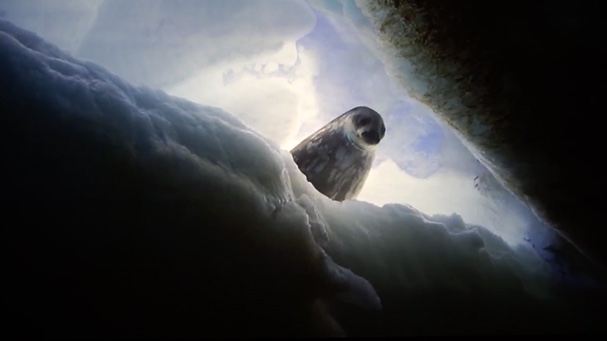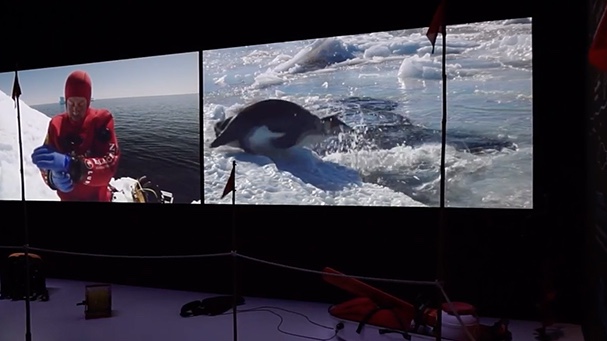 talk about it?